Suzanne Gloria Lyall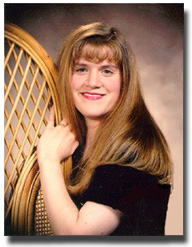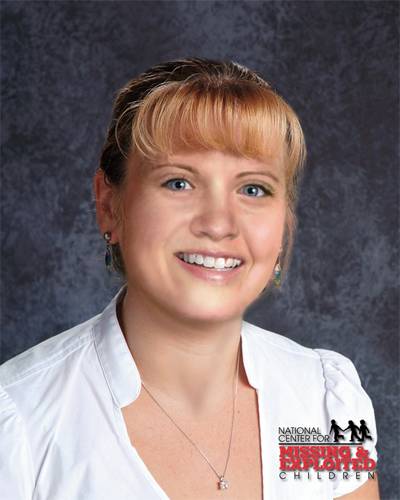 1998 Photo of Suzanne                 Age Progressed to Year 2011 (Age 33)
Missing Since:
March 2, 1998 from Albany, New York
Classification:
Endangered Missing
Date of Birth:
April 6, 1978
Age:
19
Height:
5'3"
Weight:
165-175 lbs.
Hair Color:
Dark Blonde
Eye Color:
Blue
Race:
White
Gender:
Female
Distinguishing Characteristics:
Lyall has a brown-colored birthmark on her left calf and a mole on her left cheek beneath her earlobe.She has a surgical scar on her left foot. Lyall is nearsighted and wears eyeglasses or contact lenses.
Clothing:
Lyall was wearing an ankle-length black trench coat, a black shirt and jeans. She was also carrying a black tote bag.
Jewelry:
Lyall may also have been wearing a polished 14-karat gold fluted bow ring, a frog-shaped silver ring and a necklace with a silver medallion inscribed with a runic character that resembles the letter "S."
AKA:
Her nickname is "Suzy"
NCIC Number:
M-103085795
Case Number:
98-164
Dentals:
Perfect teeth with only 1 filling on tooth # 14
Details of Disappearance:
Lyall left work at Babbages Software in the Crossgates Mall in Guilderland, New York at approximately 9:20 PM on March 2, 1998 and boarded a Capital District Authority bus near the mall. She exited the bus at approximately 9:40 PM at the Collins Circle at the State University Of New York in Albany. Lyall has never been seen since. Lyall's work name tag was discovered in an area adjacent to the visitors' parking lot at the University shortly after her disappearance. The tag was located approximately 30 yards from the Collins Circle bus stop, but it is not known if Lyall lost the tag the night she disappeared. One of Lyall's co-workers told authorities that she mentioned she was being stalked by an unidentified man before March 1998. The co-worker stated that Lyall did not appear to frightened of the person. Lyall's ATM card was used by an unidentified person on March 3, 1998, the day after her initial disappearance. The card was used at Stewart's Store on the corner of Manning Boulevard and Central Avenue in Albany at approximately 4:00 PM. Authorities would like to question an African-American male who made a purchase at the business around the same time as Lyall's card was used in a transaction. It is not known if he is connected to Lyall's case. He was wearing a mid-length Carhartt-style jacket and a dark-colored Nike baseball cap with the company logo imprinted on the front. Some agencies refer to this possible witness as "Nike Man." Investigating Agency If you have any information concerning this case, please contact: New York State Police (518) 783-3211, 800-920-4150 or State University Of New York at Albany Police Department (518) 442-3131